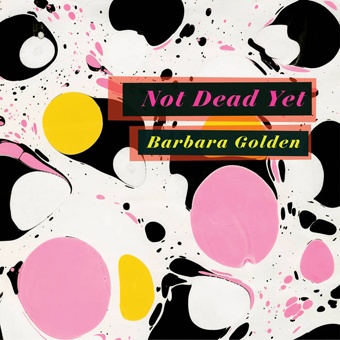 AT THE CORNER OF ALIVE & JESUS has been re-issued on Barbara Golden's CD/digital album (2021) Not Dead Yet, available from fo'c'sle music.

"On the plane of mind, a thought is a thing and a mood is a place . . . Once upon a time there was a woman named Barbara who lived at the corner of Alive & Jesus."

words: Melody Sumner Carnahan
music & narration: Barbara Golden

additional narration: Robert Ashley, David Cremin
additional voice: K. Atchley
violin and viola: Mary Oliver
flute: Maggi Payne
guitar: Larry Polansky
percussion: William Winant
vocals: Barbara Golden, Sheila Davies, Barney Jones
keyboards: Barbara Golden
saxophone: George Brooks
animal sounds: courtesy of Paul Dresher
sound production: Barney Jones, Earwax

Produced by Barbara Golden, premiered at Langton Arts, San Francisco, 1988, courtesy of Paul Dresher.
Previously remastered as an audiowork for ABC in Sydney, Australia, by Maggi Payne, 2001.